Christine Lieu: Creating Your Bold Legacy
Have you ever considered to creating your bold legacy, but you don't know where to start? Christine Lieu, the expert behind CL Designs and the Brand Party Podcast, is a wonderful example who made it happen and reframed her definition of success and freedom: she traded in climbing the corporate ladder for climbing mountains around the world. Christine now helps purpose-driven businesses create cohesive branding, web design, and social content.
Christine Lieu is the expert behind CL Designs and the Brand Party Podcast. She's a graphic designer who's traded in climbing the corporate ladder for climbing mountains around the world. Christine helps purpose-driven businesses create cohesive branding, web design, and social content to drive your impact and sales. As featured in Top 10 Canada Design, the Brand Party Podcast delivers fun, honest, to-the-point advice that you can implement RIGHT AWAY in your entrepreneurial journey.
Having earned her stripes in the fast-paced media world and learned first-hand the challenges faced by startups through her own journey (sometimes the hard way!) Christine wanted to provide lean and efficient design and branding services that would free businesses to push on with what they're best at. She's helped bootstrap startups, household brands, and pretty much everything in between. When she's not climbing mountains around the world, she's been featured in Yahoo News' Top 10 graphic designers to watch for in 2021 and has had the honour to be nominated for RBC'S Women of Influence Award two years in a row, and a Digital Publishing Award for her work on Maclean's "Bulldog" Election Daily issue, worked as a contributing designer on the launch of the Walmart Live Better social campaign, covered nationally broadcasted events such as the Juno Awards and Canadian Music Week with CBC Music, and helped the House of Anesi raise over $90K on their Kickstarter campaign, while helping social impact organizations create branding and design collateral to help drive her clients' top line.
In this episode we talk about:
How to take the first steps to build your legacy.
Communicating and showing up with integrity.
The power of surrounding yourself with like-minded people.
How to build the right tribe of people around you who lit you up on a daily basis.
Growing resilience and tenacity.
Getting in tune with yourself.
Overcoming barriers of shame and guilt in pursuit of your success.
How to reframe your definition of success and freedom.
What entrepreneurs can do to nail down their messaging.
3 key elements to compose a mission statement that reflects who you are and the impact you want to make in the world.
Ideas to determine what's most important when starting to build a brand.
Join the FREE Brand Party Challenge!
Looking for brand clarity? The Brand Party Challenge is a free 5-day branding challenge to help purpose-driven business owners fast track their success and learn core values, define their colour palette, and moodboard to make bank in as little as 5 days together! Join the
waiting list here: christineldesigns.com/brand-party-challenge
Join the Dreambuildrs Community:
Join the learning network sign up now
Free Personal Transformation Course
Do you want to connect with like-minded people who are passionately living on purpose and building a positive impact in the world? Join us now and get the 7-Step Personal Transformation and Leadership Course "Discover Your Life Purpose Now" for FREE.

Sign up below to fully activate your potential and live a more meaningful life.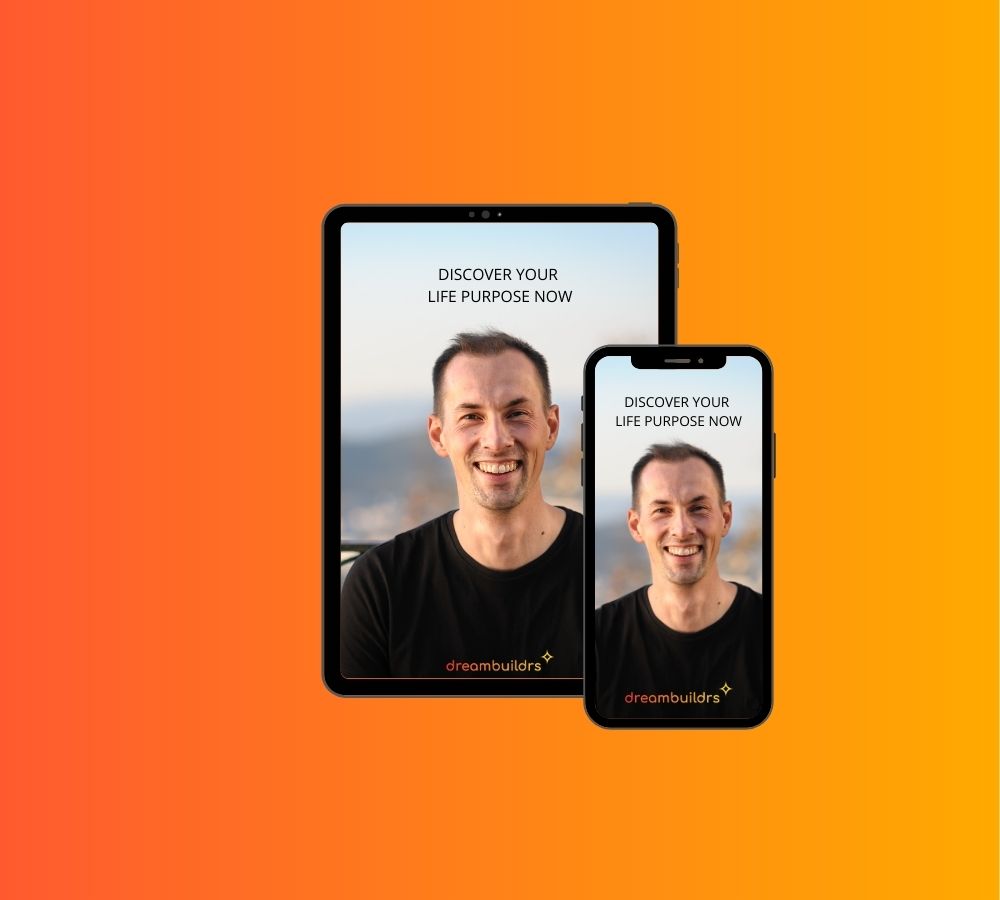 More episodes you 'll enjoy
Join your host Jochem, as he speaks with purpose-driven creatives and entrepreneurs who are sharing their inspirational ideas and revealing their authentic life stories.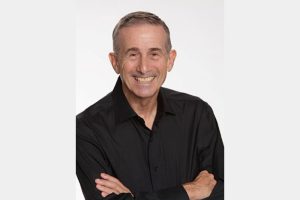 Charles Marcus chats with Jochem about how to take charge in times of change: the three things you need to do to create success on your own terms. Charles Marcus is a much sought-after and highly respected global keynote speaker. He is ranked in the "Top 60 Motivational Speakers in The World".
Listen to episode ❯
Holly Copeland chats with Jochem about what she learned from tracking her brainwaves and how to rewire your brain for inner calm and clarity. Holly is the founder of HeartMind Alchemy, a certified Human Potential coach, a healing practitioner, and a leader at the intersection of technology, consciousness, biohacking, and awakening.
Listen to episode ❯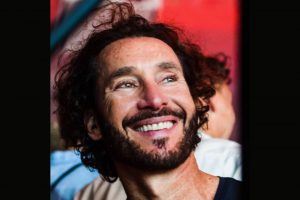 Truth W. Hawk chats with Jochem about the creation of his first book: how to succeed on purpose. This inspirational work equips you with the principles to be your ultimate self through experiential, modern, and timeless wisdom that channeled through him. Truth W. Hawk is an author, filmmaker, and Hollywood creative entrepreneur. He spent a lifetime inspiring others to do their best creative work and to lead their most fulfilling lives.
Listen to episode ❯