Reconnect with your life purpose
Powerful 60-minute coaching sessions + online course + workbook for self-reflection
Purpose Coaching is for you if you want to:
What you 'll learn in the Purpose Coaching Program
Together we will discover the steps you need to get unstuck and how to live out what you really want.
Find what you are naturally good at and understand your unique contribution to the world.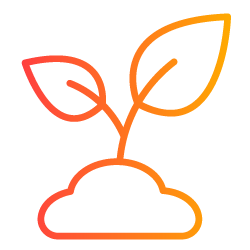 Build a strategic plan for your future vision that is aligned with your deepest beliefs.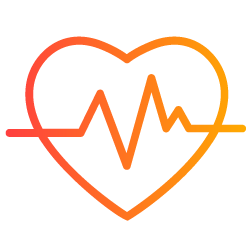 Learn what makes you tick and thrive to confidently take the first steps to live out what matters to you. 
The program was exactly what I needed to gain more confidence in visualising my own way within this world with what I do at best with the most pleasure. I definitely recommend everyone to take a leap a faith for realising his/her dream by following this course. Also Jochem is very clear, bright, patient and kind in is his communication and this helps tremendously in gaining trust.
Jochem has a very pleasant way of explaining complex matters. The course is easy to understand and the assignments are great food for though. I highly recommend this course to anyone who's struggling in life thinking, 'is this all there is?'. No, it's not, there's a world of opportunities out there. Jochem will show you - and guide you towards a more meaningful life.
Great course, well structured! Practical tools for self reflection, it really helped me to get clarification on my journey. The teacher is great and straight to the point!
Jochem is the ideal bridge to obtain win - win results in any context. I had the privilege of working with Jochem, he was always very positive, strong communicator and very creative. The results obtained were formidable and I consider Jochem's know-how in entrepreneurship, training and life purpose a high value for any context and any organization.
Displaying logos from clients or partners you work with instantly boost your credibility. Please add your client or partner logos to images > clients + partners in your Google Drive folder. Size: min. 500 x 500 pixel
What you get in the Purpose Coaching Program
There are two ways to join, choose the right fit for you.
Discover Your Purpose
Online Course
Bite-sized learning ( 3 to 5 min videos)

Learning at your own pace

Exercises for self-reflection
Live Your Purpose
Coaching + Online Course
1 x 60-minute coaching session

1 x 45 minute follow up call

Includes all of online course materials
Online Course Content – Module 1 & 2
The online course will guide you through two modules:
Module 1: Discover Your Purpose
Module 2: Live Your Purpose & Build Your Legacy
Once you have finished the program, you will have all the tools and insights you need to start living out what truly matters to you. And to finally experience what it is to be fully aligned with yourself and take steps to start building your legacy.
Not sure what program is the right fit for you?
Use the form below to schedule a free 30-minute session with me. Once you've filled out the form, you will be redirected to my online scheduling page. Please leave your name and your best email address below!