Start building your legacy now
In this program you will get a step by step framework that enables you to take daily actions to get from being stuck in the hamster wheel to live out your purpose and build a meaningful and enriching life.
The Build Your Legacy program is for you if:
Turn your passion into reality. Escape the hamster wheel. Live a life of freedom​
Through Dreambuildrs programs we will work closely together to confidently help you take the first steps to building your legacy. Whether you desire to transition to a new job, or build the first steps to become an entrepreneur, what matters is that you start doing something that inspires you, energizes you and that you can be proud of.
Simple Self-Discovery Techniques
Become aware of what drives you, gain clarity of your unique life purpose, and get rid of beliefs that are blocking you from taking action and living out your true authentic self.​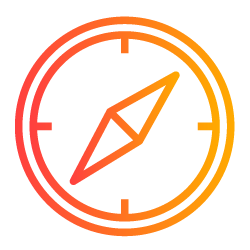 Powerful Implementation tools​
It's great to find your purpose, but taking action is even more important. Get powerful empowerment and decision making tools that enable you to make conscious decisions in alignment with your inner core.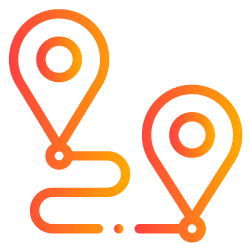 Roadmap to Enriched Living​
Get a strategic roadmap to live out your unique purpose and design an inspiring life that is in great alignment with it. Powerful implementation tools will enable you to crush your fears, hit your goals and continuously find growth on your journey.
What purpose-driven peers say about Jochem
"Working with Jochem is very inspiring as he has the superpower of showing a genuine happiness and enthusiasm, but also a strong capacity to put together this kind of people that chose to be in their purpose. He has the ability to organize and co create, in a fluid and structured way, significant experiences, that have the power to amplify the individual energy."
"Jochem is the ideal bridge to obtain win-win results in any context. I had the privilege of working with Jochem, he was always very positive, strong communicator and very creative. The results obtained were formidable and I consider Jochem's know-how in entrepreneurship, training and life purpose a high value for any context and any organization."
"Jochem has a natural way of connecting people to passion, and following through with connecting the passion to actionable steps towards achievement. One point that maintained its presence during these conversations with Jochem was his thirst for encouraging and supporting purpose-driven individuals towards realising dreams! I look forward to our future collaborations, and highly recommend anyone who comes into opportunity here, to fully explore their options for collaboration or participation with Jochem and events by Dreambuildrs. Cheers Jochem!"
"I met Jochem at a networking event, his genuine curiosity and inquisitiveness about my life purpose was fascinating. Soon I realized his purpose in life was to help people realize their authentic purpose. His calm and composed nature is welcoming and unlocks meaningful conversations. Jochem is an inspiring host with noble intentions, to host a platform to positive change makers!"
Meet your facilitator for the Build Your Legacy Program
Hi, I'm Jochem Doolaard and I'm a personal leadership expert. I guide purpose-driven professionals and entrepreneurs to get from being stuck in the hamster wheel to live out what truly matters to them.
I think that is important because when you dare to live out your purpose and express your talents, you will have tons of energy, wake up with a smile on your face, do new things and build a legacy that you are proud of.
Displaying logos from clients or partners you work with instantly boost your credibility. Please add your client or partner logos to images > clients + partners in your Google Drive folder. Size: min. 500 x 500 pixel
Curriculum – Here's how it all breaks down
The Build Your Legacy Program will guide you through:
Once you have finished the program, you will have all the tools and insights you need to start living out what truly matters to you. And to finally experience what it is to be fully aligned with yourself and take the first steps to build your legacy.
Join the Build Your Legacy Program
There are different ways in which we can work together, pick and choose what feels right to you.
Build Your Legacy
Course

Do it Yourself
€
149
Promo Expires 30-04-21
6 Modules & Simple Steps to Live Your Purpose

Bite-sized learning: 3-7 minute videos

Learning at your own pace

Build Your Legacy Workbook

Access to the Dreambuildrs Facebook Group
Build Your Legacy
Course + Coaching

Do it Yourself + Work with me 1:1
Including the complete Build Your Legacy Course & Materials

1:1 coaching sessions 6x

Easy weekly lessons & mentorship

Bonus: Free 1x seat on the dreambuildrs mastermind