Stop struggling! You don't need to figure it all out by yourself. There is an inspiring and supportive group to get support from, a network of purpose-driven peers who are ready to help you and your business thrive!
Join our network of changemakers if you:​​
Turn your ideas into action. Surround yourself with purpose-driven peers. Build valuable partnerships. ​​
You don't have to reinvent the wheel. Through our learning network you will find the encouragement you need to take the first steps towards building your legacy.
Surround Yourself with Like-minded Peers​​
Build strong connections with purpose-driven peers from around the world that can lead to valuable friendships (and partnerships), co-creation opportunities and much more.​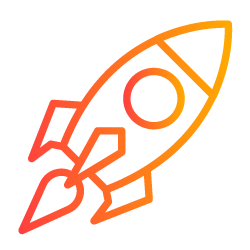 Get encouraged to do the things you never thought you could do or dare alone. Find inspiring examples, get mental and emotional support so that you get from being stuck to build a thriving business.​
Tap into the collective knowledge, experience and insights of purpose-driven entrepreneurs. Receive valuable feedback on your ideas and learn, share and grow together.
What purpose-driven peers say about Jochem
We support each other's development! To be surrounded by wonderful souls commited to express their truth and allow others to express their full potential and awareness is so powerful that it touches my heart. Together, we support each other's development and we are in an authentic, free and present way to express and enhance our uniqueness.
I found the key to unlock my thinking process stuck for months. Apart from formal exercises, I really appreciated the opportunity to connect with one other and the discussions during the Mastermind sessions were flowing, leading to wonderful surprises for all of us.
The Mastermind with Dreambuildrs was a really valuable experience. To meet new and interesting people, learn together and, at same time, have a lot of fun in a focused and relaxed environment. For sure I'll keep for the future what I learned with you all. Thank you!
Learning from each other, overcoming yourself, enjoying the company of nice and interesting people, sharing our purpose, and summarizing that, a mindful party, this is what I experienced on the mastermind. You won't lack inspiration to make a step towards your new reality!
I met Jochem at a networking event, his genuine curiosity and inquisitiveness about my life purpose was fascinating. Soon I realized his purpose in life was to help people realize their authentic purpose. I have participated in his in mastermind sessions and, I would totally recommend to attend it!
Meet your host for the Mastermind sessions
Hi, I'm Jochem Doolaard and I'm a personal leadership expert. I guide purpose-driven professionals and entrepreneurs to get from being stuck in the hamster wheel to live out what truly matters to them.
I think that is important because when you dare to live out your purpose and express your talents, you will have tons of energy, wake up with a smile on your face, do new things and build a legacy that you are proud of.
Displaying logos from clients or partners you work with instantly boost your credibility. Please add your client or partner logos to images > clients + partners in your Google Drive folder. Size: min. 500 x 500 pixel
Join the Dreambuildrs Mastermind
Here is how you can meet like-minded legacy builders!
3-Months
Membership

Mastermind sessions 2x month

Meet and connect with purpose-driven peers

Get feedback on your most important projects

Tap into the collective knowledge, experience and insights of purpose-driven entrepreneurs
All of 3-Months Membership

EXTRA: Pilot your Workshops, Speaking Gigs and Masterclasses

BONUS: Guest Lectures and Masterclasses​
All of 6-Months Membership

EXTRA: Access to Learning Database with Guest Lectures & Masterclasses

BONUS: Direct access for tickets to participate in the annual Leadership Retreat (curated tribe)